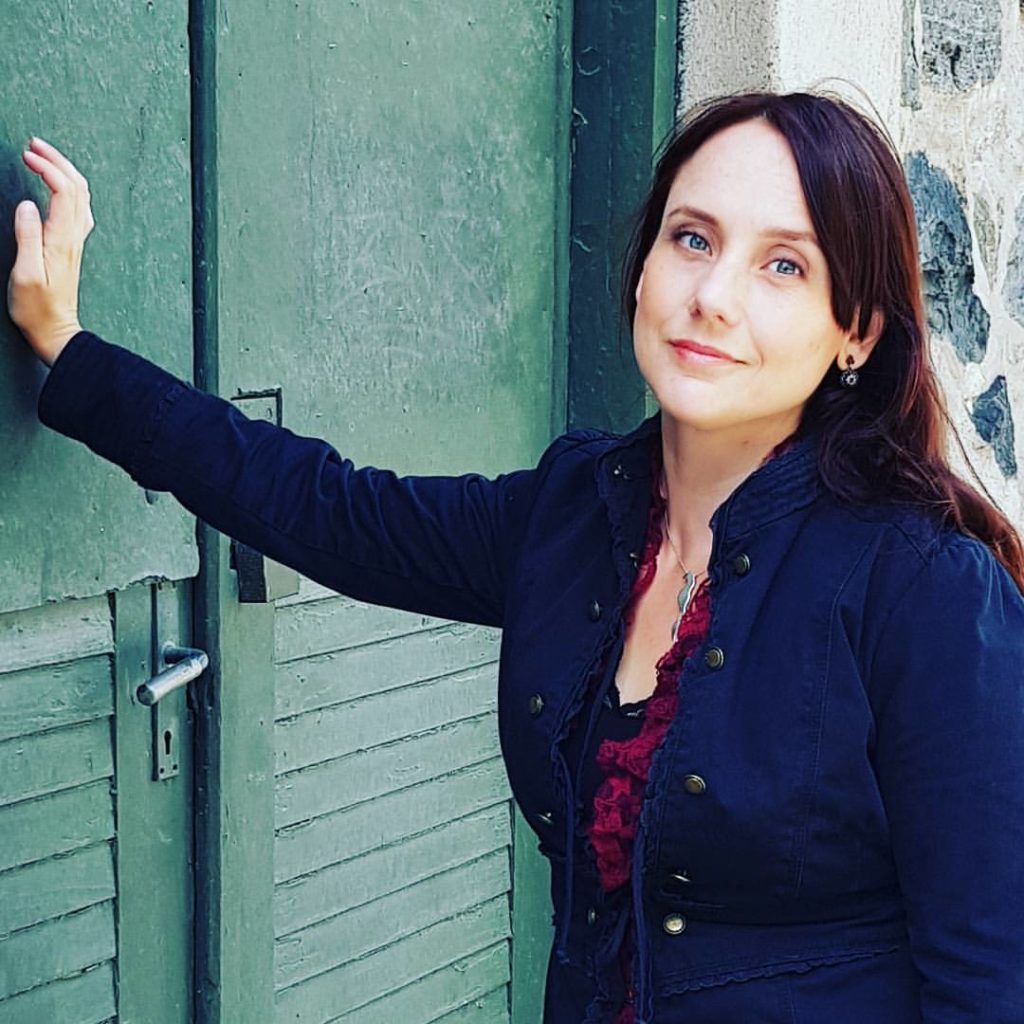 Andrea Grave-Müller utkom 2014 med novellsamlingen Runristaren på Catoblepas förlag. Därefter har hon medverkat i antologierna Waiting for the machines to fall asleep (Affront 2015) och Stadens väsen (Catoblepas, 2016). Catoblepas förlag har också givit ut flera av hennes noveller. Bland hennes tidigare utgivning märks noveller i bl a föreningen Catahyas antologier Vinter & hav (2007), Tecken i aska & eld (2008) och Vansinnesverk (2011) samt i numera nedlagda tidskriften Mitrania.
"Jag har försökt skriva realistiska berättelser, men det slutar jämt med att det hoppar upp ett troll eller en drake ur något hörn."

Andrea Grave-Müller
Andrea har skrivit berättelser så länge hon kunnat forma bokstäver, alltid någon form av fantastik. Hennes berättelser rör sig genom tid, rum och andra världar. Här får läsaren möta sexiga troll, dryga alver, snälla drakar, smarta häxor och hjälpsamma demoner. På senare år har Andrea alltmer fokuserat på urban fantasy, för det mesta med utgångspunkt från hemtrakterna i och kring Göteborg.